What's Dumber than a Shrub?
"There ought to be limits to freedom"

George W. Bush Jr.

Next President of the Skull and Bones United States
Evidence that Reptilian Brained Hybirds
have Diminished Thinking Capacity

Dwiddle-Dee (right) & Dwiddle-DUMB (left)

Bush campaign hit by gaffe
or Bush Calls Reporter an Asshole!
Republican presidential hopeful George W Bush started the last phase of campaigning for November's election on an embarrassing note when an indiscreet remark was picked up by a live microphone.

Just before a campaign speech in Illinois, Mr Bush whispered to his running mate Dick Cheney: "There's Adam Clymer, major league asshole from the New York Times."

Mr Cheney responded, "Oh yeah, he is, big time."

With nine weeks to go, the presidential candidates are engaged in a sweep across key battleground states.

Mr Gore and running mate Joe Lieberman finished off a non-stop weekend campaign trip meeting fire fighters in Florida, joining a holiday parade in Pennsylvania and addressing a rally in Kentucky.

Washington correspondent Philippa Thomas says Vice-President Gore took full advantage of the Labor Day holiday to press his populist message, declaring that the Democrats were the best choice for America's hardworking families.

In the last two weeks Mr Gore has been buoyed up by opinion polls which show him pulling ahead of his rival.

A Newsweek poll on Friday showed Mr Gore on 49% to Mr Bush's 39% - with Green Party nominee Ralph Nader receiving 3% and the Reform Party's Pat Buchanan 1%.

Wired for sound


Mr Bush and Mr Cheney are making appearances in six states in one week.

At the Illinois incident, both men were unaware that the microphone was on and had picked up their comments about New York Times journalist Adam Clymer.

Mr Bush has been unhappy with several articles by Mr Clymer which were critical of his record.

"I regret that a private comment I made to the vice presidential candidate made it through the public airways," he said afterwards.

Mr Clymer said: "I'm disappointed in the governor's language."

Asked if "calling people names" was part of the campaign, Mr Cheney said: "The governor made a private comment to me."


Responding to the Bush gaffe a spokesman Al Gore said the Democrats had high regard for journalists.

"We hold virtually all members of the Fourth Estate in the highest regard and we believe they should be part of the democratic process day in and day out," Democratic spokesman Chris Lehane said.

"It's the second time in less than a week that the governor has broken his promise to 'change the tone' of the campaign.

"First, he used an ad to attack the vice-president in a very nasty and personal way, now he's used an expletive to attack a member of the working press," added Mr Lehane.

source:
http://news.bbc.co.uk/



"Bush is evidence of a bit much imbreeding"
David Icke on Jeff Rense Sightings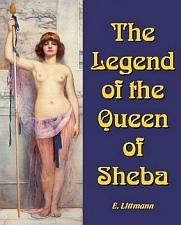 Back to Comedee Central
---