(fl. 3rd Century B.C.)
Originally written in Ancient Greek sometime in the 3rd Century B.C. by the Alexandrian poet Apollonius Rhodius ("Apollonius the Rhodian"). Translation by R.C. Seaton, 1912.

This electronic edition was edited, proofed, and prepared by Douglas B. Killings.


INTRODUCTION
BOOK I of THE ARGONAUTICA
BOOK 2 of THE ARGONAUTICA
BOOK 3 of THE ARGONAUTICA
BOOK 4 of THE ARGONAUTICA
---
To HiddenMysteries Internet Book Store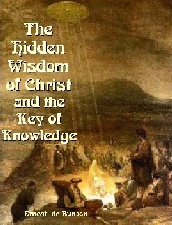 ---
Notice: TGS HiddenMysteries and/or the donor of this material may or may not agree with all the data or conclusions of this data. It is presented here 'as is' for your benefit and research. Material for these pages are sent from around the world. If by chance there is a copyrighted article posted which the author does not want read, email the webmaster and it will be removed. If proper credit for authorship is not noted please email the webmaster for corrections to be posted.