---
Big, Easy Money:
Disaster Profiteering on the
American Gulf Coast
by Rita J. King
---
When bloated bodies floating down the streets of New Orleans were broadcast live on national television days after Hurricana Katrina, a frazzled federal government put the call into Kenyon International Emergency Services for help.

Kenyon is a wholly owned subsidiary of Service Corporation International (SCI), a funeral-services firm based in Texas helmed by Robert Waltrip, a close family friend of the Bush clan and a major donor to President George W. Bush's gubernatorial and presidential campaigns. SCI was at the center of "FuneralGate," one of the biggest scandals in Bush's gubernatorial career.

In the two months Kenyon worked in New Orleans, Kenyon recovered 535 bodies (about one third the total number of confirmed Katrina casualties in Louisiana) and billed the state of Louisiana well over $6 million for its services (1); or about $12,500 per victim. In the months since, dozens of bodies that Kenyon missed continue to be found by local authorities and in some cases, family members. Meanwhile, local black morticians volunteered their services to help in recovery and processing of bodies, but were turned away by Federal Emergency Management Agency. (2)

The no-bid, cost-plus contract awarded Kenyon is but one of dozens of examples of how the hurricane created a crisis ripe with opportunity for the well-placed corporation.

In the storm's devastating immediate aftermath, business as usual was suspended for understandable reasons. A hobbled FEMA struggled with the job of finding qualified companies to help with basic and pressing needs. There was no time to solicit and weigh bids; instead the lucrative contracts to clean up New Orleans and the Gulf Coast went to a bevy of familiar faces, some of the same corporations who have "cleaned up" — literally and figuratively — in Afghanistan and Iraq.

The lack of a competitive bidding system in the earliest days, the gutting of FEMA, and continued chaos on the Gulf Coast has also made it nearly impossible to impose any meaningful accountability on those companies staking claim to the billions in federal recovery dollars.

So far Congress has appropriated $85 billion for hurricane relief. Various foreign governments have contributed around $100 million to hurricane victims. FEMA's Disaster Relief Fund has received $36.5 billion for Katrina and $1.5 billion for Hurricanes Rita and Wilma. (3)

A chunk of that money, administered primarily by FEMA and the Army Corps of Engineers, has been divvied up into thousands of contracts large and small, to local, national, and multinational corporations.

As of March 31, 2006, FEMA had issued $7 billion in Hurricane Katrina -related funds to other federal agencies, such as the Army Corps of Engineers, the Environmental Protection Agency, the General Services Administration, and the Department of Housing and Urban Development. Congress has also assigned $28.6 billion to other federal agencies for hurricane-related recovery efforts.

A majority of the money set aside by Congress for hurricane relief has, a year later, yet to be designated for actual work, while the federal and local governments duke it out over a grand plan for rebuilding the region. The overwhelming majority of the contracted work thus far has been debris pickup, temporary housing, levee repair, stop-gap repairs such as the ubiquitous blue tarps on damaged roofs, and security for the devastated region. Structures will be torn down, rebuilt, moved and raised above 100-year-flood levels ... but many of these decisions, and the contracts to carry them out, are in limbo while bureaucrats bicker over flood maps and visions of more prosperous futures.

Meanwhile, the Gulf continues to stagger along, wounded, with mattresses still in trees, no reliable electricity, boats on the shoulders of highways, crushed houses slumped and moldering where they fell, and public school instruction still being held in portable classrooms or tents, if at all, while some hospitals remain understaffed and others are too damaged to ever reopen. The state and federal governments continue to bicker over whose responsibility the mounting bills are. But regardless of who is footing the bill, where are the millions in recovery funds going?

This report explores some of the corporate contractors to determine how, 12 months after the worst disaster on American soil, so little seems to have been accomplished despite billions having been pumped into the region. While the General Accounting Office (GAO) recently chose to focus on small-time individuals spending aid money on diamond rings and football tickets, the real drain on taxpayers seems to be the usual suspects — major corporations using political clout to win lucrative no-bid contracts, and then taking advantage of the lack of any system of accountability to profit handsomely.


---
To HiddenMysteries Internet Book Store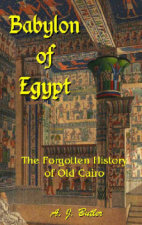 ---
Notice: TGS HiddenMysteries and/or the donor of this material may or may not agree with all the data or conclusions of this data. It is presented here 'as is' for your benefit and research. Material for these pages are sent from around the world. If by chance there is a copyrighted article posted which the author does not want read, email the webmaster and it will be removed. If proper credit for authorship is not noted please email the webmaster for corrections to be posted.