Revelation 9:11
How the Illuminati Have Used
Numerology in Creating World 'History'
by Eric Rainbowlt

---
This mindshattering book will reveal the truth of the world we live in, the bigger picture, and how all governments are being controlled today; leading exactly into Biblical Prophecy. The biggest events of the world in the last 100 years have been conducted by the Illuminati on occult numbered dates especially the World Wars. This book proves the fact that humanity itself has been massively deceived and manipulated by elite personages who ritually worship the devil and secretly rule the whole world through their banking complex. The good news is that Jesus will certainly soon come save the day and bestow his blessing of forgiveness and eternal life onto his followers; those who believe and trust in Him. This book contains over 1000 historical facts and proves to those who might be on the fence that God Our Father's word is true and just. This is a rare and valuable book with a unique set of messages that you will want to show all your skeptical friends, so get your copy of this amazing book today! The idea of this book is to show everyone you know!


Read or Download
Revelation 9:11
How the Illuminati Have Used
Numerology in Creating World 'History'
---
---
To HiddenMysteries Internet Book Store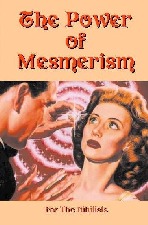 ---
Notice: TGS HiddenMysteries and/or the donor of this material may or may not agree with all the data or conclusions of this data. It is presented here 'as is' for your benefit and research. Material for these pages are sent from around the world. If by chance there is a copyrighted article posted which the author does not want read, email the webmaster and it will be removed. If proper credit for authorship is not noted please email the webmaster for corrections to be posted.