The Faith of Israel
by Rabbi Tobias Goodman

---
The Faith of Israel, is a philosophical work, written in English in defense of Judaism, by Rabbi Tobias Goodman, who was a Rav in London at the beginning of the 19th century. He is famous for being the first Rabbi in England who delivered sermons in English in the Synagogue. This sefer is the first of its kind, and was written to protect Judaism among Jews from Christians and Reformists. This is the first and only edition of this sefer. It was privately published by the author on the money donated to him by the great Moses Montefiore, tho whom a letter of thanks is printed in the front of the book.


On To 'The Faith of Israel'


source:
http://www.seforimonline.org

---
---
To HiddenMysteries Internet Book Store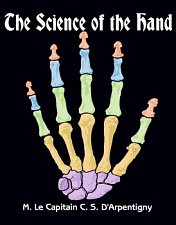 ---
Notice: TGS HiddenMysteries and/or the donor of this material may or may not agree with all the data or conclusions of this data. It is presented here 'as is' for your benefit and research. Material for these pages are sent from around the world. If by chance there is a copyrighted article posted which the author does not want read, email the webmaster and it will be removed. If proper credit for authorship is not noted please email the webmaster for corrections to be posted.