Medical Mishaps
Date:
Wed, 22 Dec 1999 15:36:29 -0800
From:
DJ

http://www.lasvegassun.com/sunbin/stories/bw-cong/1999/dec/14/121400353.html

Las Vegas SUN
Today: December 14, 1999 at 9:07:01 PST

Senators Hear About Medical Mishaps

ASSOCIATED PRESS

WASHINGTON (AP) -- Patricia McEachern needed an exam of an artery leading to her brain, but her physician let a doctor-in-training who had never done this type of exam try it -- and he tangled a catheter inside her artery, causing a stroke. Her right leg and right arm are paralyzed.

Dr. Karl Shipman broke his wrist, and caught an infection during surgery to set it. That infection went undiagnosed, despite repeated visits to his fellow doctors, for a week. Finally hospitalized, he still went without antibiotics for 12 hours and was in respiratory failure before experienced physicians relieved the intern on duty and saw how sick he was. It was too late -- he later died.

Patients and their relatives described strings of medical mistakes Monday as a Senate committee opened hearings on a report that said medical errors kill between 44,000 and 98,000 hospitalized Americans every year.

"Those numbers if anything are on the low side," said Dr. John Eisenberg, director of the federal Agency for Healthcare Research and Quality, which is studying what hospitals and doctors can do to prevent mistakes.

The Institute of Medicine, which advises the government on scientific matters, revealed the problem last month and recommended an end to medicine's "culture of secrecy" about it. The institute urged health workers to talk about mistakes so they can learn how to avoid them. It set as a minimum goal a 50 percent reduction in medical errors within five years.

Only about a third of states require that hospitals report serious errors, and those that do keep much of the information secret, experts and patients told a Senate health subcommittee Monday. Consequently, one of the Institute of Medicine's recommendations is a mandatory national reporting system, so that experts can seek out patterns of problems and take action. The American Medical Association opposes such a system, saying doctors will continue to keep mistakes secret if they fear discussing them can lead to punishment or lawsuits. Plus, if consumers see data on mistakes, they must be put in context -- told, for example, that some of the best hospitals get sued because they
care for the sickest patients, those most likely to die, former AMA president Dr. Nancy Dickey said.

"I would respectfully disagree with you about the need for a mandatory federal reporting system," responded Sen. Arlen Specter, R-Pa., noting that several lawmakers already are considering legislation. "It will be difficult to inform consumers without opening Pandora's box, but we will be pursuing it."

Without such information, patients are powerless to pick a good doctor, said Ray McEachern of Tampa, Fla., who started a patient advocacy group after his wife Patricia was injured in 1992.

Six months earlier, her doctor had been sued for allowing another untrained resident to perform a catheterization, but he never reported the incident even though Florida requires some reporting of serious errors, McEachern said.

In Denver, Shipman's daughter Debra Mallone learned a year after her father's 1997 death that consumers can report medical mistakes to state and federal investigators -- and the Health Care Financing Administration has put the hospital on probation after citing deficiencies in Shipman's and other patients' care.

"I trusted this hospital," Mallone, herself a nurse, testified Monday, her voice breaking. "I will forever live with the feeling of having let my father down in his moment of need by not challenging more forcefully the care that I found lacking in the ICU that night."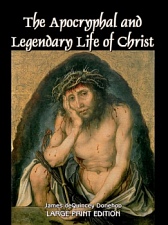 Disclaimer: HiddenMysteries and/or the donor of this material may or may not agree with all the data or conclusions of this data. It is presented and reported here 'as is' for your benefit and research. Material for these pages are sent to HiddenMysteries from around the world. If by chance there is a copyrighted article posted which the author does not want read, email the webmaster and it will be removed. HiddenMysteries and/or the donor of this material does not offer or provide any medical opinion, medical endorsement and/or medical advice as would be defined in law, legal code, legal policy, administrative rules and regulations.