---
12 Simple, Powerful Therapies
Can Rid Your Life of Stress or Depression,
Says Previous Sufferer.
---
FOR IMMEDIATE RELEASE
Jess Miller
21/6/01

Tel/Fax: 011 27 21 852 4682
CellPhone: 011 27 82 256 9047
Email: lifetraveller@lifetravellers.com

'We're All In This Together' is the new awareness and healing work on stress & depression from author Jess Miller, himself a previous sufferer of clinical depression in part due to an attempt on his life in 1997.

Miller brings us a catalogue of home truths about how easily we can become lost to the System of Life. He examines how from the cradle we hardly get time to really learn about ourselves as we try desperately to learn everything that we need to equip us for life, whilst suffering the daily bombardment of problems from the System.

He explains that what is not stressful for some may be extremely stressful for others and how in consequence many of us can gradually become beaten down the slippery slope of stress and slip unwittingly into depression.

As the reader gains an understanding of this process Miller gives a striking description of what it is really like to be in the darkness of depression, something most of us cannot imagine. Understanding the process and its effects will be extremely helpful to those who need to help either themselves or others who are suffering from this insidious condition.

Of enormous value to the reader are Miller's explanations of twelve simple, yet powerful therapies that can help anyone win out over whatever degree of stress or depression may be affecting them. Learned and developed whilst he was in depression and called 'The Neil Armstrongs' (one small step for you…...) these therapies slow everything down and show how easy it is for all of us to really look after ourselves and so counter the ravages and effects of what Miller calls 'STLD' (Stress, Tension, Loneliness & Depression).

From how to make a cup of tea (as only an Englishman could !), to how to create your own sanctuary, to how to count colours - a process of getting the mind to concentrate on a simple task and leave the onslaught and the pressures behind - these easy, but powerfully effective therapies are intended as a personal aid to those of us struggling with life a little.

Already credited for providing constructive help to those in unfortunate and stressful situations, the reception to 'We're All In This Together' has been nothing short of phenomenal. Miller is now sought after as a speaker on the subject by all kinds of groups from schoolchildren to the police and from reflexology students to corporations.

Miller's doctor throughout his depression experience, Dr.Carel Bredell of Somerset West, South Africa has endorsed the book as follows: 'It is rare to get help on Stress and Depression that is as clear and practical as this. It will be of the greatest benefit to both sufferers and non-sufferers'.

Already one reader has contacted Miller to tell him that 'We're All In This Together' stopped them from committing suicide. Miller's reaction? Just to say this means that it doesn't matter what happens from now on in his life, his continued existence here upon Earth has been validated.

Online with discounts of up to 50% from Jess Miller's awareness and healing website:Lifetravellers.com


---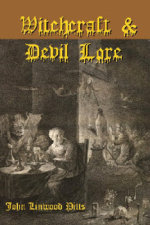 06-22-01


---
Disclaimer: HiddenMysteries and/or the donor of this material may or may not agree with all the data or conclusions of this data. It is presented and reported here 'as is' for your benefit and research. Material for these pages are sent to HiddenMysteries from around the world. If by chance there is a copyrighted article posted which the author does not want read, email the webmaster and it will be removed. HiddenMysteries and/or the donor of this material does not offer or provide any medical opinion, medical endorsement and/or medical advice as would be defined in law, legal code, legal policy, administrative rules and regulations.


---