<!a href="http://www.hiddenmysteries.com/cgi-bin/banmat3.cgi??quantum+x=URL" target=hm><!img src="http://www.hiddenmysteries.com/cgi-bin/banmat3.cgi??quantum+x=IMG" border=0>
THE QUANTUM WORLD DISCOVERY
OF DR. JAMES WATSON
LOS ANGELES, CALIFORNIA, 01/01/2002

THE ENCLOSED PHOTOGRAPHS TAKEN BY DR. JAMES WATSON ARE PART OF A MAJOR AND DIVERSIFIED DATABASE OF OVER 500,000 COLOR SLIDES TAKEN OVER A FIVE (5) YEAR TIME FRAME OF EVERY SPECIMEN OF ANIMAL, PLANT AND HUMAN CELL LINES THAT HE COULD OBTAIN. USING THE NEW CDI IMAGING TECHNOLOGY, ALL COLOR PHOTOGRAPHS AND ELECTRONIC DATA, FUNDAMENTALLY AND PRIMARILY, CLEARLY ESTABLISH THE FACT THAT ALL CELLS ARE DIMORPHIC AND HOW THEY FUNCTION, INTERFACE AND COMMUNICATE WITH EACH OTHER AS BIO-ELECTRONIC DEVICES DOWN TO A MOLECULAR LEVEL IN THE INTER-CELLUAR AND INTRA-CELLULAR TRANSFER OF DATA AND ENERGY, THESE QUANTA ENERGY PARTICLES THEN CONTINUE THEIR JOURNEY INTO QUANTUM TIME\SPACE DIMENSIONS OF THE SEA OF QUANTA, CONTINUING THEIR NEVER ENDING ONE WAY ISOABLE STRUCTURING PROCESS OF TRANSMUTATION FROM ENERGY TO MATTER, IN ESSENCE, REVERSING E=MC SQUARE THEREBY CONSTANTLY CHANGING THE 2ND LAW OF THERMODYNAMICS, BY TRANSMUTATION INTO M=E SQUARE OVER C.


THIS BODY OF WORK HAS CLEARLY DOCUMENTED THE THGEORY OUTLINED BY DR. ALBERT EINSTEIN AND HIS ASSOCIATES DRS. LANCELOT LAW WHYTE AND LEO BARANSKI OF THE EXISTANCE OF THE UNIFIED FIELD THROUGHOUT THE UNIVERSE. FURTHERMORE, TO ESTABLISH THIS CELLULAR SPATIAL RELATIONSHIP OF QUANTUM MATTER AS IT PERTAINS TO LIFE, DR. EINSTEIN CLEARLY STATED IN HIS WRITINGS, "IF IT EXISTS IN THE MACRO, IT EXISTS IN THE MICRO, AFTER ALL, WE ARE ALL STAR MATERIAL". WE HONOR THESE MEN WHO DEVELOPE D AND CLEARLY OUTLINED THE EXISTANCE OF THE UNITARY FIELD IN THEIR BOOKS, AND WHO NEVER RECEIVED ANY CREDIT FOR THEIR GREAT WORK OVER FIFTY YEARS AGO


WE WELCOME YOU THEREFORE, TO A NEW TECHNOLOGY WHICH ENABLES US TO VIEW, AND VOYAGE THROUGH THESE PHOTOGRAPHS IN REALTIME\REALCOLOR, IN A CELLULAR, MOLECULAR JOURNEY DOWN TO AND THROUGH, WAVE AND PARTICLE ENERGY TO A "QUANTUM WORLD", OF REAL\SPACE\TIME SEEING MULTI-COLORED, SELF-CONSTRUCTING GEOMETRIC CRYSTALS, BUILDING LARGER CRYSTALS OUT OF RANDOM CHAOS IN A SEA OF QUANTA , AS DEPICTED AND VIVIDLY DESCRIBED BY DR, EINSTEIN, WITH A PIECE CHALK ON A BLACKBOARD AT PRINCETON IN 1948.


THE PHOTOGRAPHS ON THIS 1.4 FLOPPY DISK ARE IN JPEG FORMAT AND THE PATENTED TECHNOLOGY THAT MADE THESE PHOTOGRAPHS POSSIBLE, ARE PROTECTED BY THE UNITED STATES OF AMERICA FEDERAL PATENT AND COPYRIGHT LAWS, AS WELL AS PROTECTED BY A PCT INTERNATIONAL PROCESS PATENT ISSUED IN SWITZERLAND. THESE PHOTOGRAPHS AND THE ACCOMPANYING PRINTED AND\OR WRITTEN MATERIAL ARE PRIVILEGED AND CONFIDENTIAL WORK PRODUCT AND AS SUCH, ARE PROHIBITED FROM EITHER BEING PHOTOGRAPHED, COPIED, REPRODUCED, DUPLICATED, FORWARDED, DISCUSSED, TRANSMITTED, MAILED AND\OR PRINTED IN ANY MANNER OR FORM WHATSOEVER, EITHER PERSONALLY ELECTRONICALLY, GRAPHICALLY, OR MECHANICALLY WITHOUT THE EXPRESS WRITTEN PERMISSION OF DR. JAMES WATSON, THE INVENTOR, DISCOVERER, AND FOUNDER OF THE CELLULAR DIMORPHISM INSTITUTE A PRIVATELY HELD AMERICAN CORPORATION.


THE LAW FIRM OF FOLEY & LARDNER LOCATED IN WASHINGTON, D.C.REPRESENT THE PATENT AND BUSINESS INTERESTS OF THE CELLULAR DIMORPHISM INSTITUTE. NON-DISCLOSURE AGREEMENTS WILL EITHER BE PRESENTED AND SIGNED IMMEDIATELY BY THE ATTENDEES PRIOR TO DR.WATSON'S PRESENTATION, OR WILL BE SENT BY U.S. CERTIFIED MAIL TO VIEWERS FOR THEIR NOTARIZED SIGNATURES ATTESTING TO THE ABOVE STATEMENT. THESE SIGNED AND NOTARIZED NON-DISCLOSURE AGREEMENTS WILL THEN BE RETURNED BY CERTIFIED U.S. MAIL BY THE VIEWERS FORTHWITH TO DR.WATSON'S LABORATORY AT THE ADDRESS BELOW.


WE NOW PRESENT DR. WATSONS' DISCOVERY OF A MAJOR PARADIGM SHIFT IN FUNDAMENTAL SCIENCE, DISCOVERED BY ACCIDENT THROUGH HIS RESEARCH INTO BIO-MEDICAL PHYSICS WHICH HAS NOW VALIDATED THE LAST GREAT WORK OF DR. ALBERT EINSTEIN AND THE EXISTENCE OF HIS "UNIFIED FIELD THEORY".

THIS CDI TECHNOLOGY REVEALS NEW FUNDAMENTAL CONCEPTS OF CELLULAR, MOLECULAR, QUANTUM WAVE\PARTICLE ACTIVITY BASED ON BIO-MEDICAL PHYSICS RESEARCH, WHICH ANSWERS MANY BASIC SCIENTIFIC, RELIGIOUS AND SOCIAL QUESTIONS, THE TECHNOLOGY ALSO PROVIDES SOME INSIGHT INTO THE TIME\SPACE CONTINUIM, AS OUTLINED BY DR, EINSTEIN, AND ALSO CHALLENGES MUCH OF THE DOGMA WHICH WE WERE ALL TAUGHT AND HAVE QUESTIONED OVER THE YEARS.

THIS TECHNOLOGY THEREFORE, OPENS NEW FRONTIERS FOR RESEARCH BY ALL PEOPLE, WHOM WE INVITE TO USE THIS DISCOVERY FOR THEIR OWN INTEREST AND EDUCATION. ANY PERSON WHO USES THIS TECHNOLOGY, SHOULD CONSIDER THE IMPLICATIONS, EVALUATE THE INFORMATION OBTAINED, AND APPLY THE KNOWLEDGE GAINED WITH CONSCIENCE, HONESTY, MORALITY, WISDOM AND DISCIPLINE, AND MOST OF ALL, TO HELP IN THE SURVIVAL OF LIFE ON THIS PLANET.

THIS DISCOVERY NOW RAISES MANY NEW GREAT SCIENTIFC, SOCIAL AND POLITICAL CHALLENGES AND QUESTIONS, BUT IS THAT NOT WHAT RESEARCH IS ALL ABOUT !!!!!

FURTHER INQUIRIES CAN BE ADDRESSED TO:

DR.JAMES WATSON, M.D., Ph.D.
PRESIDENT
CELLULAR DIMORPHISM INSTITUTE
CDI/V.A. LABORATORY
WEST LOS ANGELES VAMC
RESEARCH BLDG,#113,Lab.Office #206
LOS ANGELES, CALIFORNIA, 90025, U.S.A.
TEL.(310) 478-3711 ext.43311
PVT.(510).741-3700
FAX.(510) 245-7061
BUSINESS E-MAIL nanodoc@attbi.com
PRIVATE E-MAIL drwatson_1999@yahoo.com

COPYRIGHT @ 2002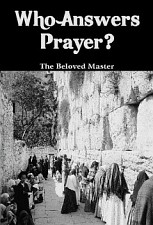 Back to the Table of Contents