B O O K
R E V I E W


---
Alien Agenda

The Biggest Secret - Revelations of a Mother Goddess

BioApocalypse: Emerging Viruses

Crossfire: The Plot that Killed Kennedy

The Dawn of the Genesis Race

Fortunate Son - The Book the Bush's Banned

The God Code

The God Code - DNA Discoveries

Healing Codes for the Biological Apocalypse

The Holographic Universe - Life as a Hologram

Inside Job: Unmasking the 9/11 Conspiracies

The Isaiah Effect

The Isaiah Effect - THE ISAIAH SCROLL

Kill Zone

Magdalene's Lost Legacy

The Medical Mafia

MONTSEGUR AND THE MYSTERY OF THE CATHARS

Mysteries of the Pyramid

Oil of Oregano and Oregacyn

Psychiatric Drugs: Thorazine

Rule by Secrecy

Webs of Power

What if Everything You Thought You Knew About AIDS Was Wrong?


---
---
To HiddenMysteries Internet Book Store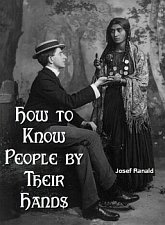 ---
Notice: TGS HiddenMysteries and/or the donor of this material may or may not agree with all the data or conclusions of this data. It is presented here 'as is' for your benefit and research. Material for these pages are sent from around the world. If by chance there is a copyrighted article posted which the author does not want read, email the webmaster and it will be removed. If proper credit for authorship is not noted please email the webmaster for corrections to be posted.