---
Texas Civil War Battle Flag
---
The Lone Star Flag of Texas saw some use as a battle flag of Texas regiments during the Civil War, the most spectacular use being in the Cornfield at Sharpsburg with the 1st Texas Infantry Regiment. After losing this flag, the 1st Texas used a replacement Lone Star flag, reputedly trimmed in black, on the second day of Gettysburg while storming a union battery. Also in the Army of Northern Virginia, the 5th Texas Infantry replaced its shot-up early issue silk battle flag against orders with a Lone Star flag and used it at the battles of 2nd Manassas until Sharpsburg.

The Lone Star flag saw use in the New Mexico campaign and may have also been used by the 2nd Texas Infantry at Shiloh and possibly at Corinth in 1862. A Texas flag was captured in 1863 near Port Hudson where two Texas units were stationed.

The large Lone Star flag of the First Texas Infantry lost to federal forces at Sharpsburg survives today in Texas. This is a very famous flag under which so many Texans died. The single star of the Lone Star flag as used in that period was not often presented upright.




---
To HiddenMysteries Internet Book Store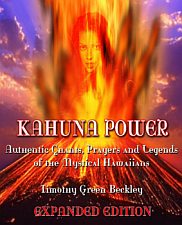 ---
Notice: TGS HiddenMysteries and/or the donor of this material may or may not agree with all the data or conclusions of this data. It is presented here 'as is' for your benefit and research. Material for these pages are sent from around the world. If by chance there is a copyrighted article posted which the author does not want read, email the webmaster and it will be removed. If proper credit for authorship is not noted please email the webmaster for corrections to be posted.