---
INDEPENDENCE IN TEXAS

---
Independence is a characteristic of all real Texans. I had the opportunity to meet a businessman from Corpus Christi, Texas this past weekend. Owner of KBSO 94.7 Radio Station, Mr. Lito Davila the 2nd, who prefers to be called by his radio handle Daddy D, is one prime example of the independent attitude that pervades Texas.

Daddy D's son, Lito the 3rd (aka Three), following the passion of his family is the third generation of the Davila family involved in independent radio. This family owned business is one of the dwindling 'mom and pop' radio stations, due to the corporate giants, such as Clear Channel gobbling up most of the small radio stations in Texas.

KBSO Radio would probably be considered 'minority-owned' by pundits that feel they must label everyone with a discriminatory tag. The Davila family has ancestory from Mexico, but they are Texan 100% with three generations born in Texas. I could not call Daddy D and Three 'minorities', for Daddy D and Three are giants in their community, models for independent business, and warriors in their own way -- resisting falling to corporate giants.

KBSO 94.7 Radio brings to its audience one of the final bastions of resistance music, that of Texas Country. Texas Country music is not 'mainstream' country music, but a unique, Texas only, flair in music. It could be compared to the resistance music of the 60's that spawned the Peace Movement, but this is a purely Texas style of musical rebellion. This style of music will not appeal to everyone -- but it certainly appeals to Texans!

Texas Country is the natural evolution of the Tejano Music that was popularized in Texas a decade ago. Daddy D says that Texas Country is Tejano music --except in English.

Three treated us to a live concert of a popular Texas Country band, where there were 650 people (standing room only) crowded into a popular club, The Executive Surf Club in Corpus Christi. There was nothing American about the concert. It too was 100% Texas, and that included the loud ovation for the songs done in Spanish.

KBSO is becoming popular with its presentation of Texas Country around the world, as I heard Daddy 2 read emails pouring in during my visit there. I certainly recommend that everyone around the world join the Texas revolution at KBSO.

KBSO also hosts a new show on Saturday mornings called the Progressive Forum. If the show I heard is representative of the quality of the Forum, then move over CNN, FOX, Clear Channel, ABC, CBS, etc.... here comes the Forum from KBSO. This show promises to tackle issues only spoken of in behind the scenes circles of major media. The Progressive Forum lays it all on the line for its audience.

What makes an independent business successful? Do what the corporate giants are afraid to do! That's what Daddy 2 has done during his lifetime of radio enterprises. That's the Texas independent attitude!


KBSO - winning Texas Independence one song at a time!
KBSO Website
KBSO Live Stream
Windows Media Compatible
CONTACT INFORMATION:
Texas Radio 94.7 KBSO
701 Benys Road
Corpus Christi, Texas 78408
Phone Number:
(361) 289-0999
---
---
To HiddenMysteries Internet Book Store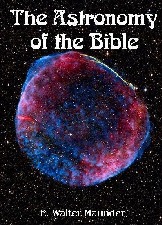 ---
Notice: TGS HiddenMysteries and/or the donor of this material may or may not agree with all the data or conclusions of this data. It is presented here 'as is' for your benefit and research. Material for these pages are sent from around the world. If by chance there is a copyrighted article posted which the author does not want read, email the webmaster and it will be removed. If proper credit for authorship is not noted please email the webmaster for corrections to be posted.